The Sangamon River Alliance draws on the mutual interests of Alliance members to promote watershed conservation, education, and recreation in the Sangamon River watershed. Alliance activities may include, but not be limited to distributing information, cross-promoting programs, and encouraging the public to participate in Sangamon River Alliance organizations. Working together, members of the Sangamon River Alliance will amplify the voice and good work of all of the organizations committed to the well-being of the Sangamon River watershed and its public use.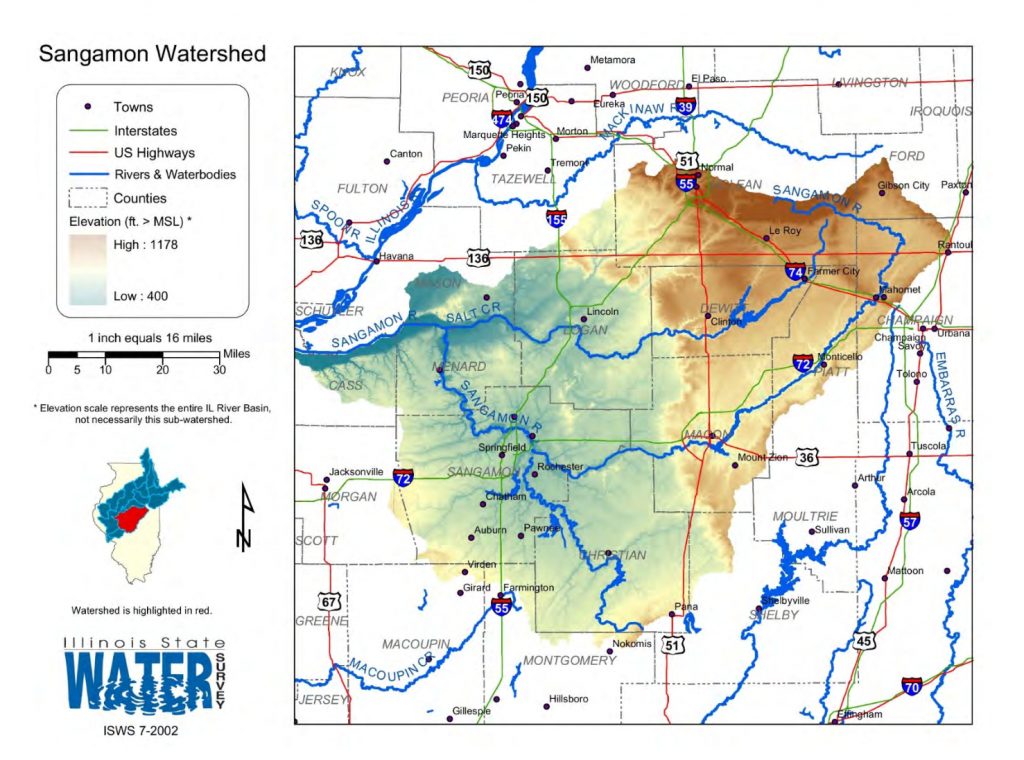 For thousands of years, humanity depended o rivers and their watersheds. The combination of flowing and still water, floodplain and upland habitats, and an extraordinary variety of plants and animals, provided all that was needed to sustain life for hundreds of generations.
Our connection to Nature is different than our fore bearers. We no longer rely directly on a watershed's natural resources to sustain our day-to-day lives. Nevertheless, watershed health remains critical to the well-being of Nature and, by extension, humanity. A healthy watershed provides food and safe drinking water, enables us to adapt to the impacts of climate change, and provides natural areas for recreation.
It is now clear that we rival Nature in our ability to change the world, the consequences of which must be considered in terms of our own welfare. In fact, our new way of life has dramatically diminished watershed health. Now is the time to redouble our efforts to ensure healthy ecosystems. We have an extraordinary capacity to document and analyze ecosystem threats and to conserve and restore habitats, and most important, we have a profound responsibility to ensure the vitality of Nature for future generations.
The health of the Sangamon River watershed is of considerable interest to organizations up and downstream. The Sangamon River Alliance is a means of creating a network for sharing and broadcasting information about the efforts of every organization that promotes conservation and encourages educational and recreational opportunities throughout the Sangamon River watershed.