Multifunctional Agriculture: A New Paradigm of Mixed Cropping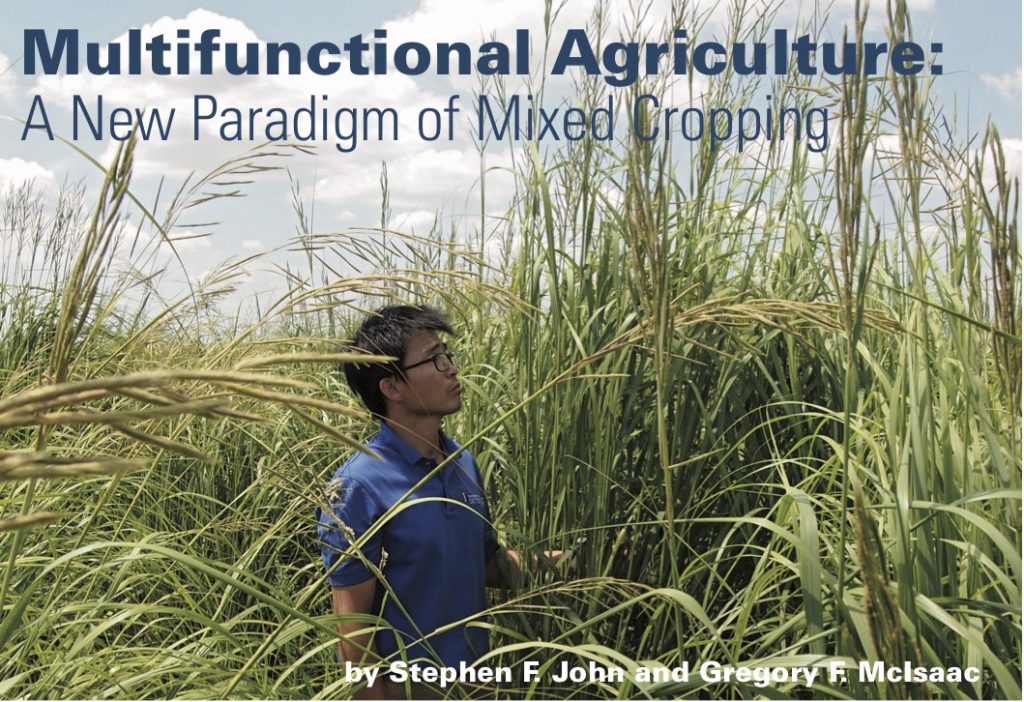 The dominant agricultural paradigm in prime cropland areas of the American Midwest are farms producing corn and soybeans. Within this region, some states in the Mississippi River Basin have developed nutrient loss reduction strategies aimed at decreasing nutrient loading in rivers that contributes to the hypoxic "dead zone" in the Gulf of Mexico.

While several conventional conservation practices applied to corn-soybean fields can reduce nutrient loss, converting annual crop acreage to perennial biomass crops would be far more effective. New and expanded uses and markets for perennial biomass crops are needed in order for them to gain wide adoption. Bioenergy grasses can be used for various bio-based products and for renewable energy in the form of heat, electricity, or transportation fuels. Many of the high-yielding grasses that will be used for bioenergy in the future make good forage for livestock.

U.S. energy policy encouraging cellulosic biofuel production could drive the adoption of perennial biomass crops. Biomass crops are unique among the sources of renewable energy, in that they can also provide a suite of ecological benefits such as clean water, soil health, greenhouse gas reduction, and wildlife habitat. Policy mechanisms to incentivize
farmers for these benefits may be necessary for the economic viability of perennial biomass crops in prime crop areas.

Over the next 20 years, multifunctional agriculture featuring perennial biomass crops can become a new paradigm to produce the agricultural goods that society needs, plus important ecosystem services. For that to happen, engagement of a wide range of stakeholders is needed, including farmers, landowners, scientists, conservation professionals, policy makers, entrepreneurs, industrialists, investors, and philanthropists.