Calling on Volunteers at Lincoln Trail Homestead State Park
June 4, 2020 @ 3:30 am

-

7:00 am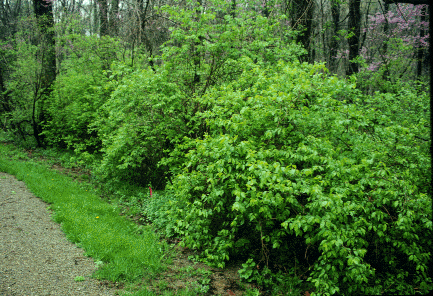 We are so excited that Lincoln Trail Homestead State Park and Memorial will be opening tomorrow, Friday, May 29, 2020.  We have been anxiously waiting for this good news!!!  We encourage you to come out and visit the park.  It is beautiful and you will be able to see changes from last year with the removal of a lot of honeysuckle.  At this time, all scheduled programs and events have been canceled.  If there are any changes, you will be notified.
The bush honeysuckle in the park is growing rapidly.  On June 4, 2020, we will be working in the park to spray, cut, and remove as much of this invasive plant as possible.  We are looking for volunteers to help with this task. We will work from 8:30 AM to 12:00 PM. and would appreciate any time you can give.   We are asking everyone to follow the CDC guidelines and wear masks, gloves, and we will practice social distancing. https://www.cdc.gov/coronavirus/2019-ncov/daily-life-coping/visitors.html
If you can give any time that day, please let us know by replying to this email.  We are limited to the number of volunteers that can help at this time due to CDC guidelines. We look forward to hearing from you and encourage you to come out to the park, make new friends, and help make a difference.
Gratefully,
Friends of Lincoln Trail Homestead State Park and Memorial